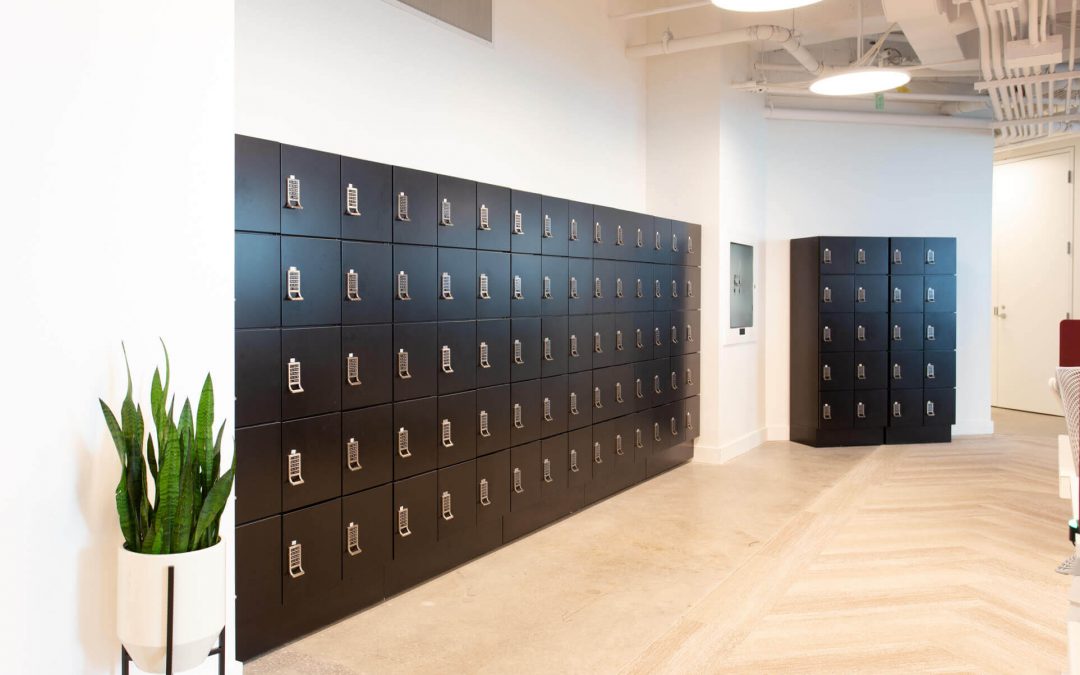 Custom Modular Lockers for Employees at Dentsu Aegis Network
Dentsu Aegis Network is the first global marketing services group built for the digital economy. They are designed around their customers to drive sustainable business growth for their clients' brands and businesses.
OPEN OFFICE CREATES STORAGE CHALLENGE FOR EMPLOYEES
For their new Toronto offices, the leaders at Dentsu Aegis Network wanted to create an open work environment that would reflect their commitment to innovation and collaboration. They wanted a flexible space that could accommodate more employees as the company grew.
The new open offices cover multiple floors of a downtown high rise, and feature a mix of workstations and collaboration areas that allow employees to choose how they want to work depending on what they're working on.
Without permanently assigned desks or offices, employees needed a space to store their personal items so they reached out to the storage experts at Spacesaver Solutions Inc.
Modular Design Allows Staff to Rearrange Lockers to Suit Their Needs
Our Storage Experts worked with Dentsu Aegis Network to design day use lockers for their team. The concept of unassigned, day use lockers was new to the firm and they weren't sure how employees would prefer to use them so we designed a few options to suit everyone's needs.
The modern, black steel lockers are modular and a variety of different sizes so that they can be mixed and matched as needs change. The lockers are 3 – 5 tiers high (60") and feature a Digilock which allows employees to access their lockers with a code.
Some employees needed secure storage for insulin and other medications that have to be refrigerated, so we designed special perforated lockers for privacy and security, with ventilation for small refrigeration units. These lockers fit in seamlessly with the other lockers at the firm.
A few weeks after the lockers had been installed, the leadership at Dentsu Aegis Network found that employees preferred their lockers to be the same size as their coworkers. Because of the modular design, we were able to rearrange the lockers to create uniform sizes for each floor.
The end result is an aesthetically pleasing personal storage system that provides security and room to grow.