Clever Storage Solutions That Create Amazing Experiences
JOIN OUR TEAM
We are a dedicated team of Storage Experts helping organizations maximize space, improve efficiencies, mitigate risk, and reduce costs. By working with our clients to understand their unique needs, our experts design custom storage solutions that allow organizations to do what they do best.
Installers, Service Technicians, General Warehouse Help
We are on the lookout for you to join our amazing team! If you're an energetic person who is passionate about helping organizations be the best they can be, we would love to talk to you! Please reach out to Ailsa at abell@spacesaver.ca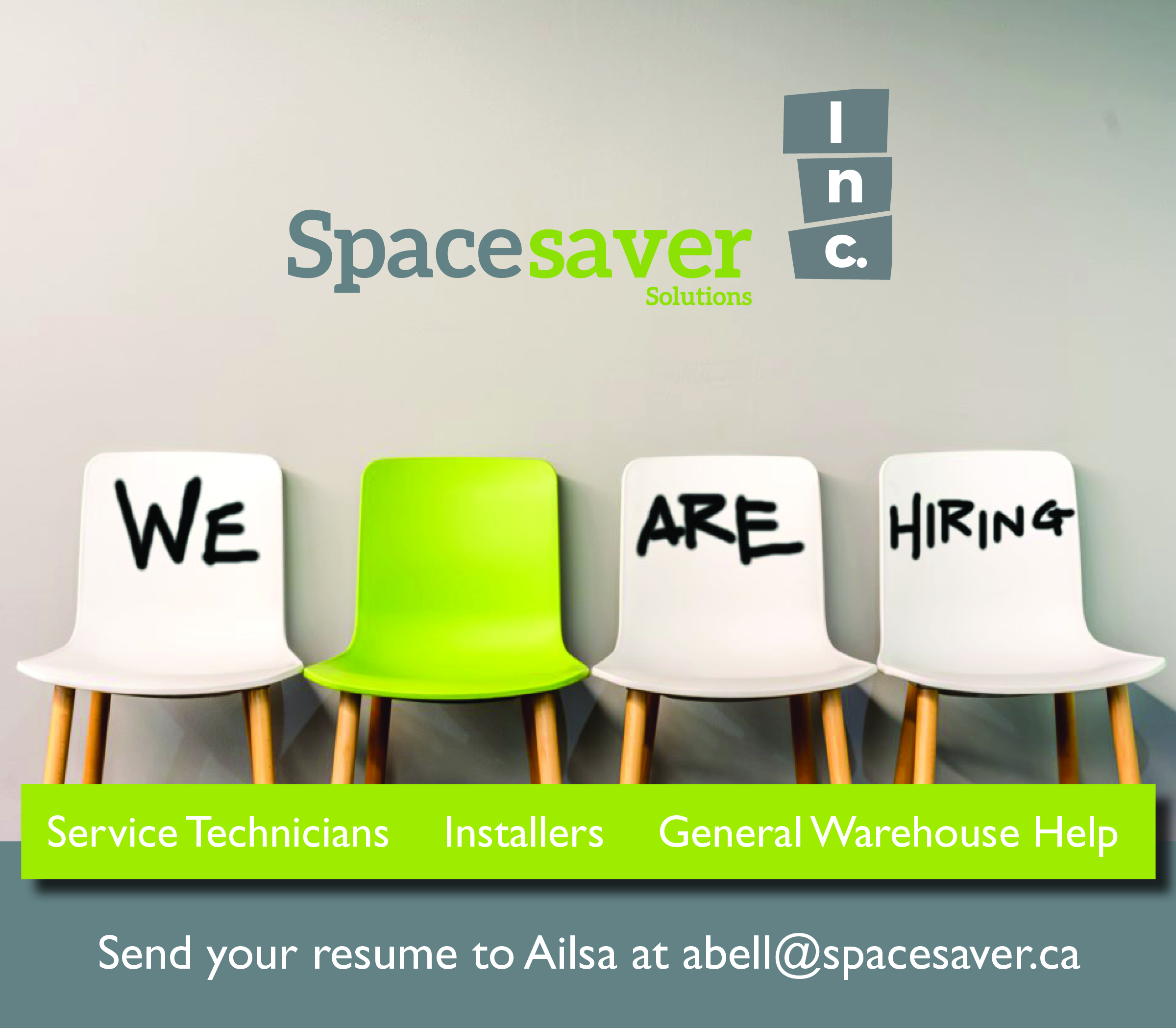 We'd love to have the opportunity to work with you. If you have a project that is in need of a storage overhaul, contact us early in the process for a complimentary space assessment. Email Us!