Specialty storage consulting / About Us
Clever Storage Solutions That Create Amazing Experiences
Specialty Storage Consulting
Spacesaver Solutions Inc. is the leading national provider of specialty storage consulting and professional business services. We are a dedicated team of Storage Experts helping organizations maximize space, improve efficiencies, mitigate risk, and reduce costs. By working with our clients to understand their unique needs, our experts design custom storage solutions that allow organizations to do what they do best.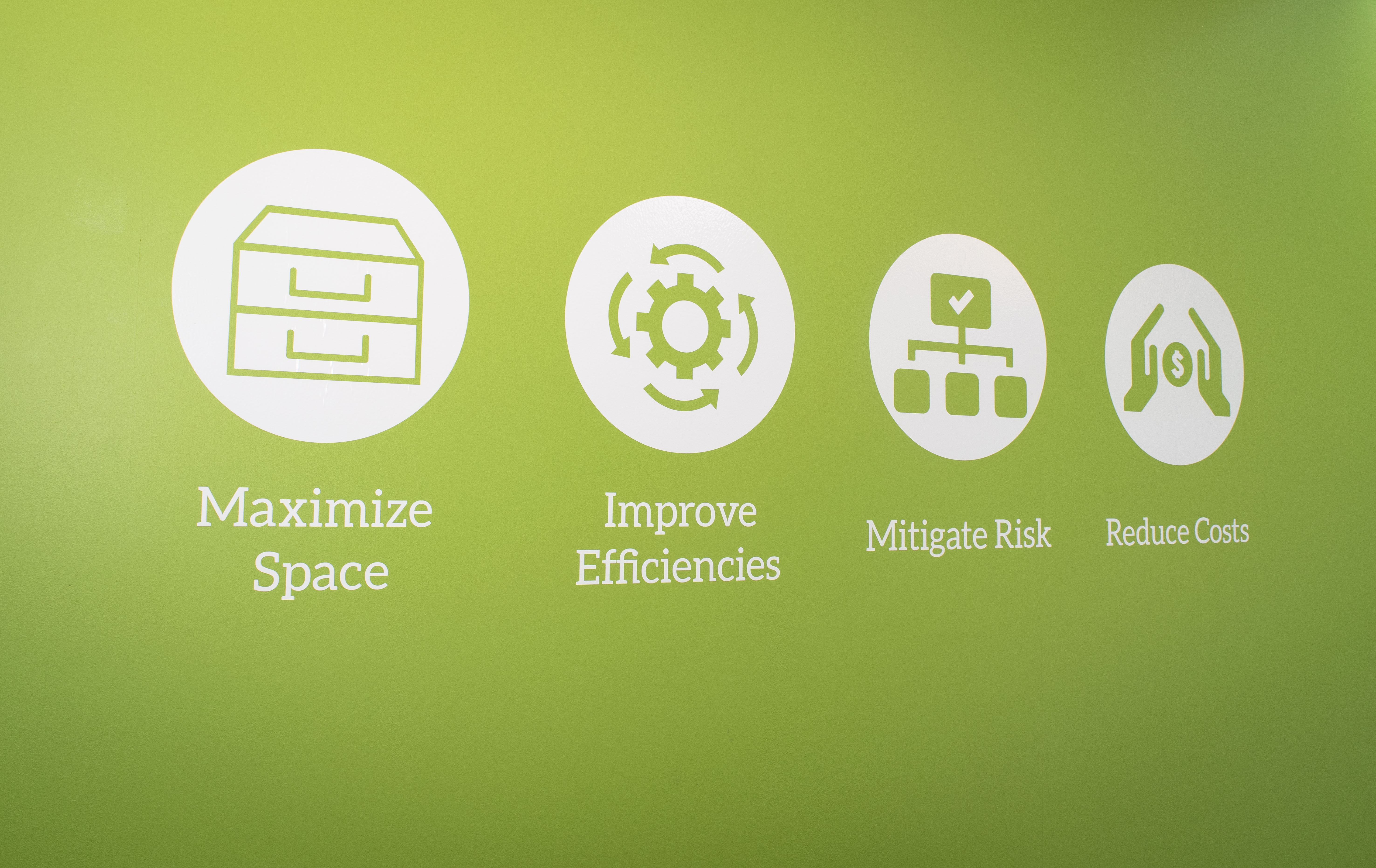 Our team is comprised of storage experts, design consultants, record management gurus, project managers, service technicians, installation crews, and marketing and administrations staff who are here to ensure that our clients are always 100% satisfied!
We're Storage Experts who can provide a customized design and installation plan for virtually any storage vision or challenge – we specialize in developing storage and workflow solutions.
What sets us apart as Storage Experts is our unique process. We are with you every step of the way through planning and design, to installation and service.
Needs Evaluation
With Storage Experts specializing in different markets, we match you with the person who is an expert in dealing with your unique needs.
01
Full Design Support
Our experts work with you to design a storage system that will best meet the needs of your organization.
02
Proposal Preparation
We will put together a proposal with full 3D drawings so that you can envision what the space will look like once it's completed
03
Client Presentation
We will meet with you and present our proposal to your team to ensure that everyone is happy with the design of the storage system.
04
Installation
We have full factory installation teams that will work around your schedule to install your new storage system
05
Service & Warranty
Once the system has been installed and you are completely satisfied with the finished product, we are always happy to answer any service requests.
06
We'd love to have the opportunity to work with you. If you have a project that is in need of a storage overhaul, contact us early in the process for a complimentary space assessment. Email Us!