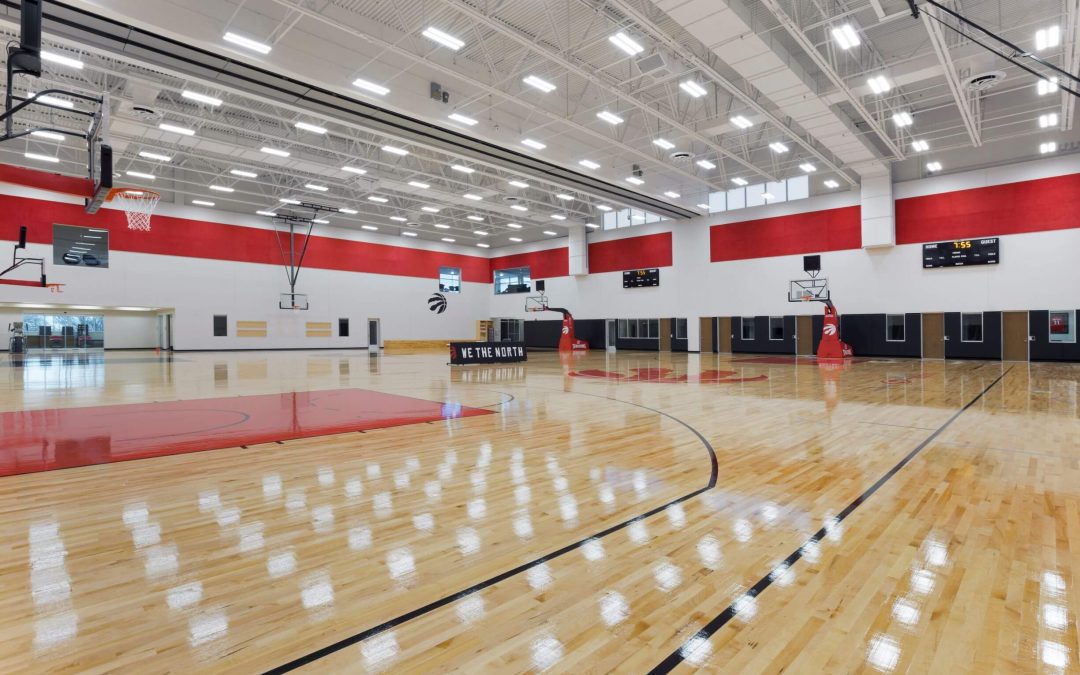 ATHLETIC STORAGE SOLUTIONS FOR TORONTO RAPTORS TRAINING FACILITY
The Toronto Raptors are Canada's basketball team. Since their start in 1995, they have won six division titles, made the playoffs 11 times, and won the 2019 NBA Championship! While they play their games at the Scotiabank Arena, they spend most of their time training at the OVO Athletic Centre.
CUSTOM DESIGNED STORAGE SOLUTIONS PROTECT PLAYERS' ATHLETIC EQUIPMENT
Opened in February 2016, the OVO Athletic Centre is 68,000 sq ft. The facility has two full size basketball courts, locker rooms, training and medical facilities, player amenities, and storage areas for their equipment.
When the OVO Athletic Facility was being built, our Storage Experts worked with the architects to design and plan the storage for the building. Working together, we created user friendly athletic storage solutions to securely store the team's athletic wear, exercise equipment, and player's personal belongings.
Storage Solution Includes Mobile Storage, Worktables, and A High Security Locker
We designed two high density storage systems, movable Rousseau worktables, and a secure locker to hold players' valuables when training at the facility.
The first high density mobile system is powered. Located in the back storage area, the system stores the team's jerseys, clothing, and other memorabilia. Staff simply press a button to move the large carriages and access the aisles.
Also located in the back storage area are two Rousseau worktables. These worktables feature stainless steel tops for durability, many doors and drawers for added storage, and are placed on castors to allow staff to move them to where they are most needed.
The second high density system is a mechanical assist system, located in the training area. Players simply turn the three spoke handles to access weights, jump ropes, exercise bands, foam rollers, and other miscellaneous exercise equipment.
Lastly, we designed a high security locker usually used in police departments to store players' valuables while they are working out in the training area. The locker features multiple bins and pull out drawers to securely store a variety of items.
"The Raptors love their Spacesaver storage solution!"