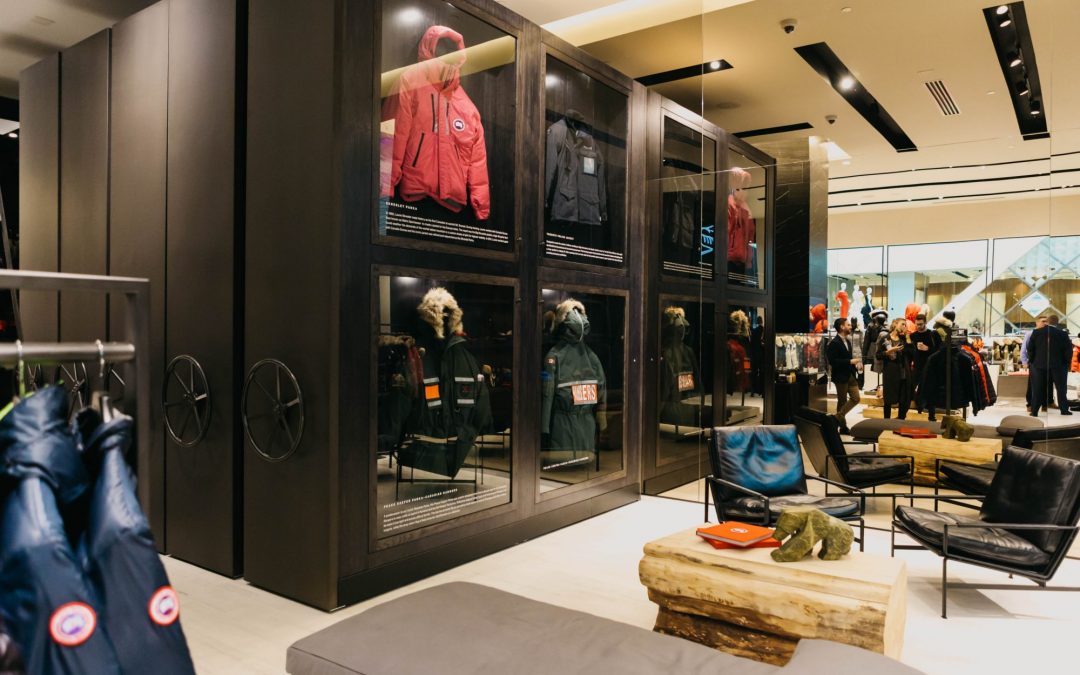 UNIQUE RETAIL STORAGE SOLUTION REINFORCES COMPANY'S CANADIAN BRAND
When architects for Canada Goose, the luxury outerwear brand began planning the company's flagship retail store in Toronto they faced a big challenge. They wanted to provide a unique, high-end retail experience, but they also needed to store more than 100 different styles of bulky outerwear in 40 colours and a variety of sizes. In addition, the retail storage system would need to reinforce the company's Canadian brand by incorporating authentic materials including steel, glass, and wood. So they turned to the storage experts.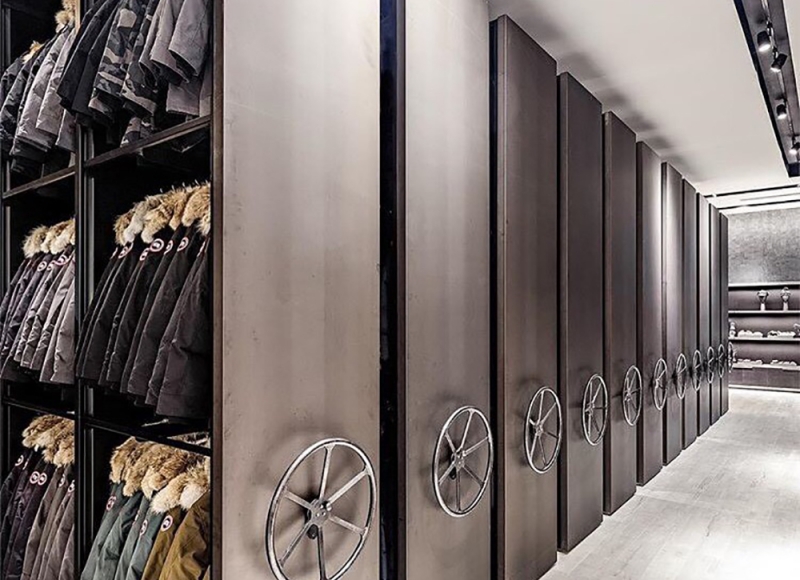 CUSTOM CABINETS DISPLAY VINTAGE CANADA GOOSE PARKAS
The retail storage solution consists of a high density mobile storage system with custom handles and steel end panels that are finished in translucent black. The end units feature wood cabinets with glass doors that display vintage Canada Goose parkas. One of the parkas is a model of the jacket worn in 1982 by Laurie Skreslet, the first Canadian to summit Mount Everest, and another coat was made over a decade ago for Canadian Rangers to wear in the Northwest Territories while on patrol.