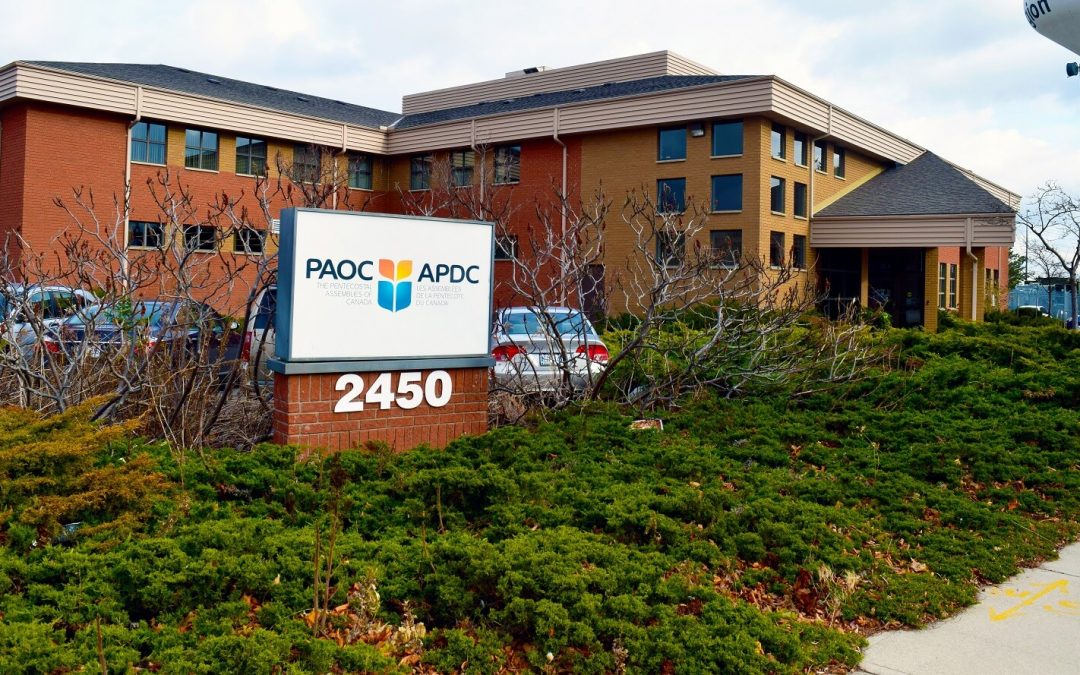 ARCHIVES STORAGE WITH ROOM TO GROW
The Pentecostal Assemblies of Canada supports 1000 churches across the country with its headquarters located in Mississauga. It is approaching its 100th anniversary in 2019, and with that anniversary, comes 100 years of archives.
When PAOC wanted to expand and upgrade their archives Rev. Jim Craig knew they would need a lot of archives storage in a small footprint, with room to grow so he contacted the experts at Spacesaver Solutions. Our storage experts worked with Jim to design two areas designated for storage. One area for accounting records, and the other area for the archives.
ARCHIVES PRESERVED FOR FUTURE GENERATIONS TO DISCOVER
The archive is a well-lit room kept under lock and key. The entire space is climate controlled to ensure the large collection of paper documents, video tapes, audio cassettes, 16mm films, photographs, glass slides, CDs, DVDs, and more are all reserved for future generations to discover.
MAXIMIZING VERTICAL SPACE WITH HIGH DENSITY STORAGE
Several mechanical assist high density storage systems line the length of the archive room with each carriage nine levels high to maximize the vertical space. The shelves are also quite deep, exposing very little of the cases – only the ends of each box are exposed. This helps to protect the boxes in case the sprinkler system goes off. The less of the box exposed, the less likely anything inside will be damaged.
A SYSTEM THAT WILL GROW WITH THE ARCHIVES
The other archives storage area holds the accounting records. The space was designed with a large mechanical assist mobile system. Each accounting record is neatly boxed away and shelved on the mammoth system. Jim is thrilled with the new mobile system and sees more carriages being added in the future with the possibility of retrofitting the area with climate control systems and converting it into a second archives.
We continue to work with Jim and PAOC in an ongoing partnership to ensure that all the dates, names, and events are stored away safely.