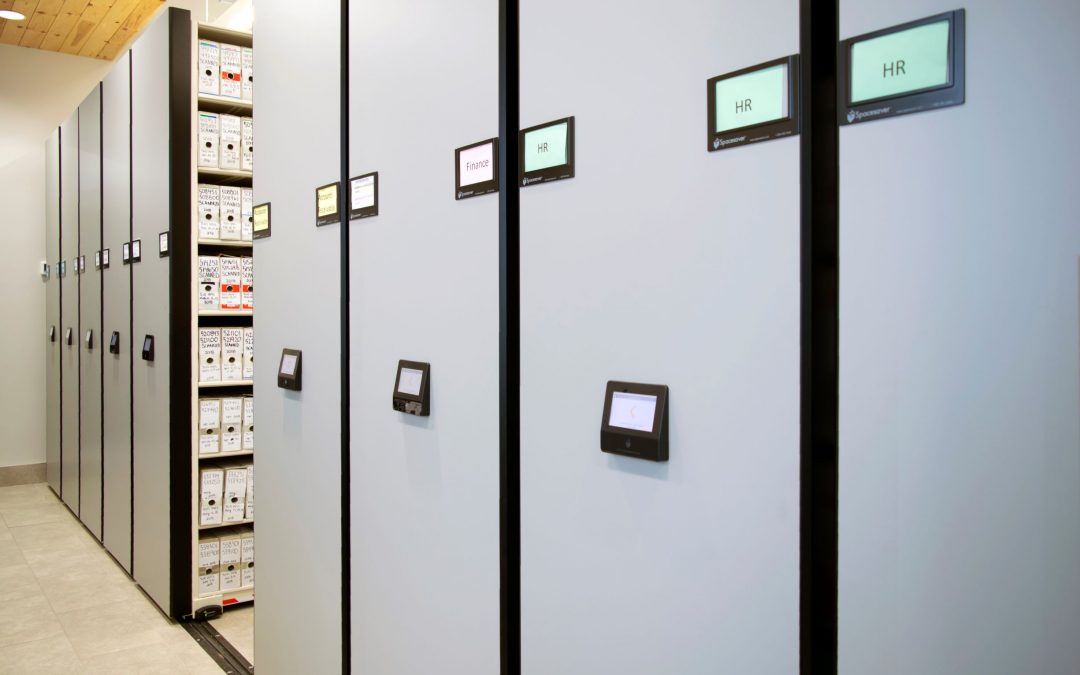 Organized Office with Mobile System and Employee Lockers
Tamarack Lumber has been offering first class service to customers since 1973. They have an outstanding selection of products covering 35 acres, including a Truss Manufacturing Plant, a Retail Store, a Corporate Office, and enough lumber and plywood to supply any construction site.
TAMARACK NEEDED HELP MANAGING FILES AND COMPLYING WITH RETENTION POLICY
In their new corporate office, Tamarack Lumber needed help storing and managing their files, and complying with their retention policy of keeping files for 7 years. They also wanted to increase security for their HR and client files in their new space.
In their lunchroom, Tamarack needed a place for employees to store their personal belongings while at work. So they reached out to the experts at Spacesaver Solutions Inc. for help.
High Density System and Employee Lockers Maximize Storage, Organize Files, and Secure Belongings
Our Storage Experts designed two storage solutions that would allow Tamarack Lumber to store their materials more strategically, manage the security of their files, create visual solutions to apply retention policies, and securely store employees' personal belongings.
The powered high density mobile system stores the company's HR, AR, and AP files along with other materials. When staff need to access an aisle, they simply press the "move" button on the touchscreen and the correct aisle opens up. For added security, the touchscreens on restricted aisles require a passcode before the carriages will move and allow access. This ensures that only authorized staff are able to access the sensitive information stored within.
Located in the lunchroom, we designed 56 employee day use lockers to store their personal belongings. The lockers are operated with a combination lock so staff don't have to worry about managing lost or stolen keys. The new lockers help tidy up the lunch area making it a great place for staff to take a break and enjoy their lunches.
Staff at Tamarack Lumber are thrilled with their new storage solutions. They can now better manage the security of their files, improve their records management processes, and increase capacity with room to grow.
"Our smart storage and retrieval solution makes a smooth day!"