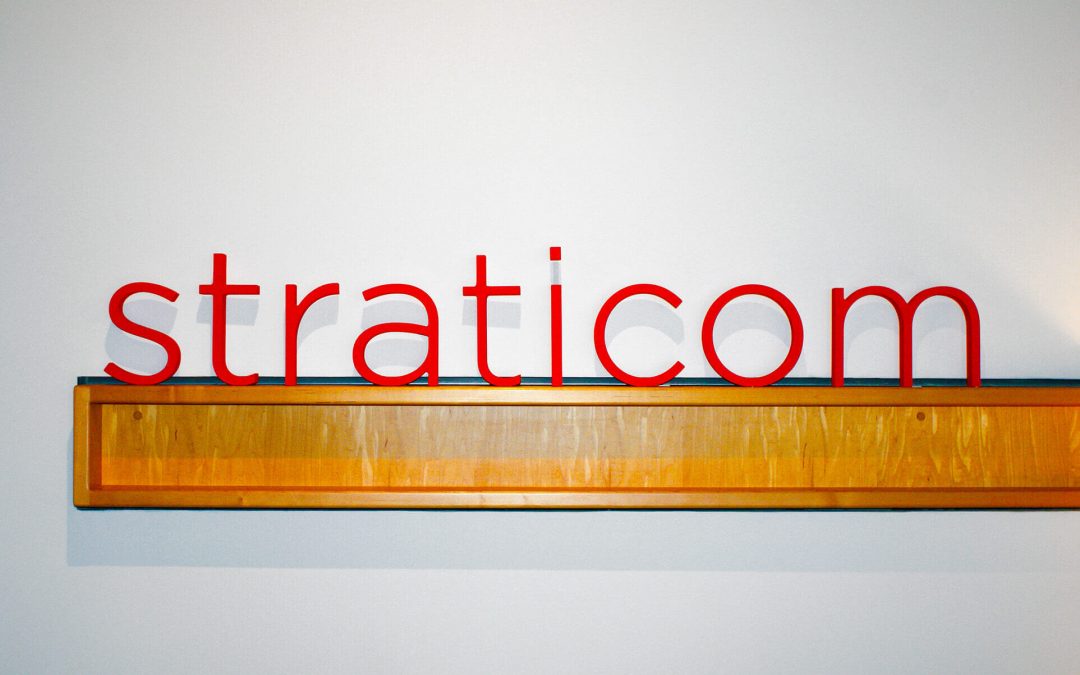 SMALL FOOTPRINT, MAXIMUM SPACE, NO PROBLEM FOR AN ORGANIZED METAL SHELVING SYSTEM
For Straticom, an award-winning Toronto-based interior design company, storage space was becoming a daily battle. The company's existing resource library was overflowing with samples, files, carpet squares and more. The space they had for these supplies and resources was small and the larger-sized items were just being placed on the floor, which created a hazardous work environment. The room was accessed on a daily basis by almost everyone at the company— creating an additional concern with its current storage method. The cramped space needed to be addressed.
VERTICAL METAL SHELVING ORGANIZES SPACE
The staff at Straticom called on Spacesaver Solutions Inc. to partner with in designing a storage system to accommodate the needs of the interior design company. To maximize space in the smaller footprint, Spacesaver Solutions focused on adding vertical storage by way of extended 4-post stationary metal shelving around the perimeter of the room.
ORGANIZED AND EASY TO ACCESS SAMPLES
The metal shelving was outfitted with door and drawer add-ons to accommodate the firm's samples. This added shelves in places where none previously existed. Large and small samples both were given very specific "homes"—and all samples were easy to access. Finish samples finally had a place of their own, and bulky samples like carpet swatches and heavy tile books were stored in special metal shelving compartments designed in relation to their height and weight.
MAXIMIZED SPACE IN SMALL FOOTPRINT
In working around the room's perimeter and storing samples vertically, there was plenty of unused space in the middle of the room—enough for us to install a center work island. The island became a centerpiece of the firm's collaborative meetings, and convenient metal shelving storage space was built into the island to house additional samples and work materials.
"The (Spacesaver Solutions Inc.) team was awesome to work with throughout all of our decision making processes—and there were quite a few. The installation went smoothly with minimal interruption, and they were extremely polite and professional."