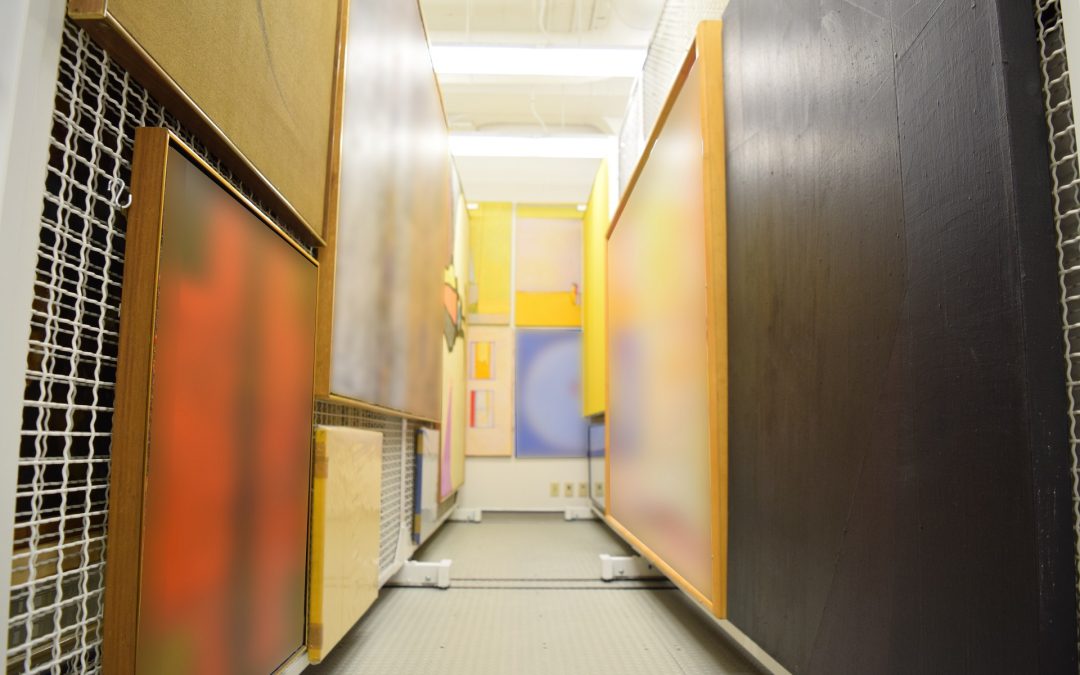 ART CENTRE STORAGE OVERHAUL FOR GROWING COLLECTION
An art centre in Toronto had a collection space that was a combination of inefficient art racking and fixed shelving that didn't meet their needs due to a dramatic increase in collection size over the years. Because of the lack of space, material was stored in the aisle spaces making it difficult to retrieve and add to the collection.
MAXIMIZING COLLECTION STORAGE
The art centre wanted to maximize collection storage space and create a permanent storage location for all of their items. They also wanted to create more usable space for crating and staging. So they reached out to the storage experts at Spacesaver Solutions for help.
A PLACE FOR EVERYTHING AND EVERYTHING IN ITS PLACE
Our team designed a solution for the art centre storage combining a variety of systems. It includes a mechanical assist high density storage system for 3D objects, high density lateral art racks to hang all of the art, and museum storage and display cabinets. Rousseau oversize shelving was installed to store furniture, a powder coated steel subfloor system to protect everything and an oversized plan file to store large items.
MODERN STORAGE EQUIPMENT CREATES AN ORGANIZED COLLECTION SPACE
The new storage solution consists of 1,674 components weighing over 31,000lbs that were delivered through a small side doorway and down one level of stairs into the space.
The team at the art centre is extremely happy with their modern storage equipment and highly efficient and organized collection space. We were able to increase their open space for staging and crating collection pieces and create a useful teaching area.