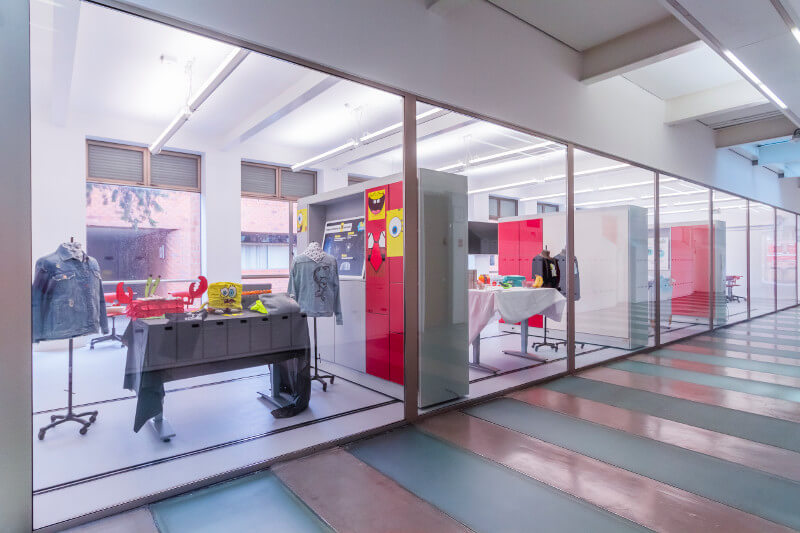 Moving Partitions Provide Collaborative Space, Storage, and Display at a University
This university in Mexico City has a reputation for encouraging its students to respond to complex social challenges with creativity and innovation. That commitment to creativity is on full display in one of its design labs, where movable walls create a flexible space that serves as a collaborative work area, project display space, and secure storage for students' personal belongings.
Day Use Lockers mounted on a carriage and rail system serve as the basis for the movable room dividers. The partitions can be pushed together at one end of the room to create a large, open space for guest speakers or other events, or they can be moved anywhere along the rails to create smaller spaces for collaboration or independent work.
The lockers are designed in a variety of sizes and configurations to accommodate personal belongings and students' work in progress. The partitions also feature whiteboards and monitors to allow for collaboration. Lastly, furniture in the room are on casters to add even more flexibility to the space.