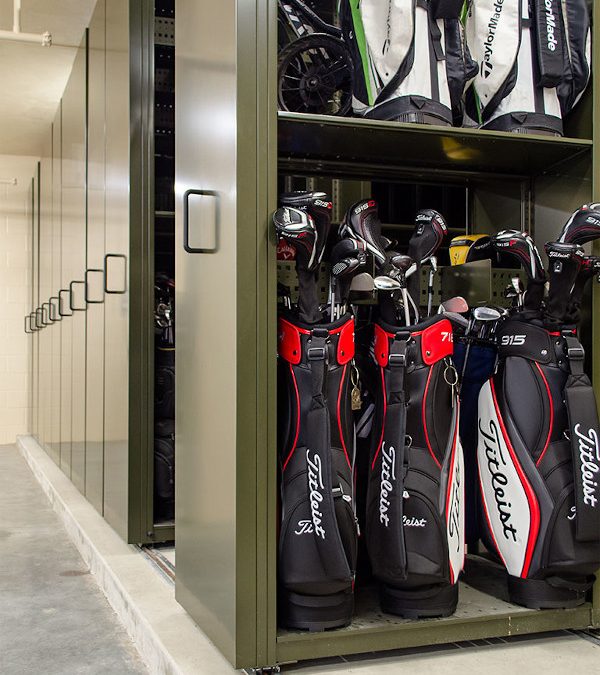 Creating a Comfortable and Convenient Guest Experience
A planned community in Florida was building a new clubhouse for one of its golf courses, and the planning team wanted to provide a convenient place for residents and their guests to store golf bags. They also wanted every aspect of the guest experience to reflect the fast-growing community's commitment to comfort, ease, and quality.
This clubhouse used a Wheelhouse Modular Mobile storage system to optimize space and create a sleek, attractive storage area for golf bags and other gear. The new storage system holds 240 bags inside the golf cart garage near the guest entrance. The system is manually operated, and its attractive appearance reinforces the community's high-end reputation. To prevent standing water from accumulating around the shelving, the architect designed a concrete platform that was slightly raised above the garage floor level. The shelving and dividers inside the system are reconfigurable without special tools.
Community members have been so pleased with the system's appearance and function that they recently replaced the shelving at another nearby clubhouse with a new Spacesaver system.