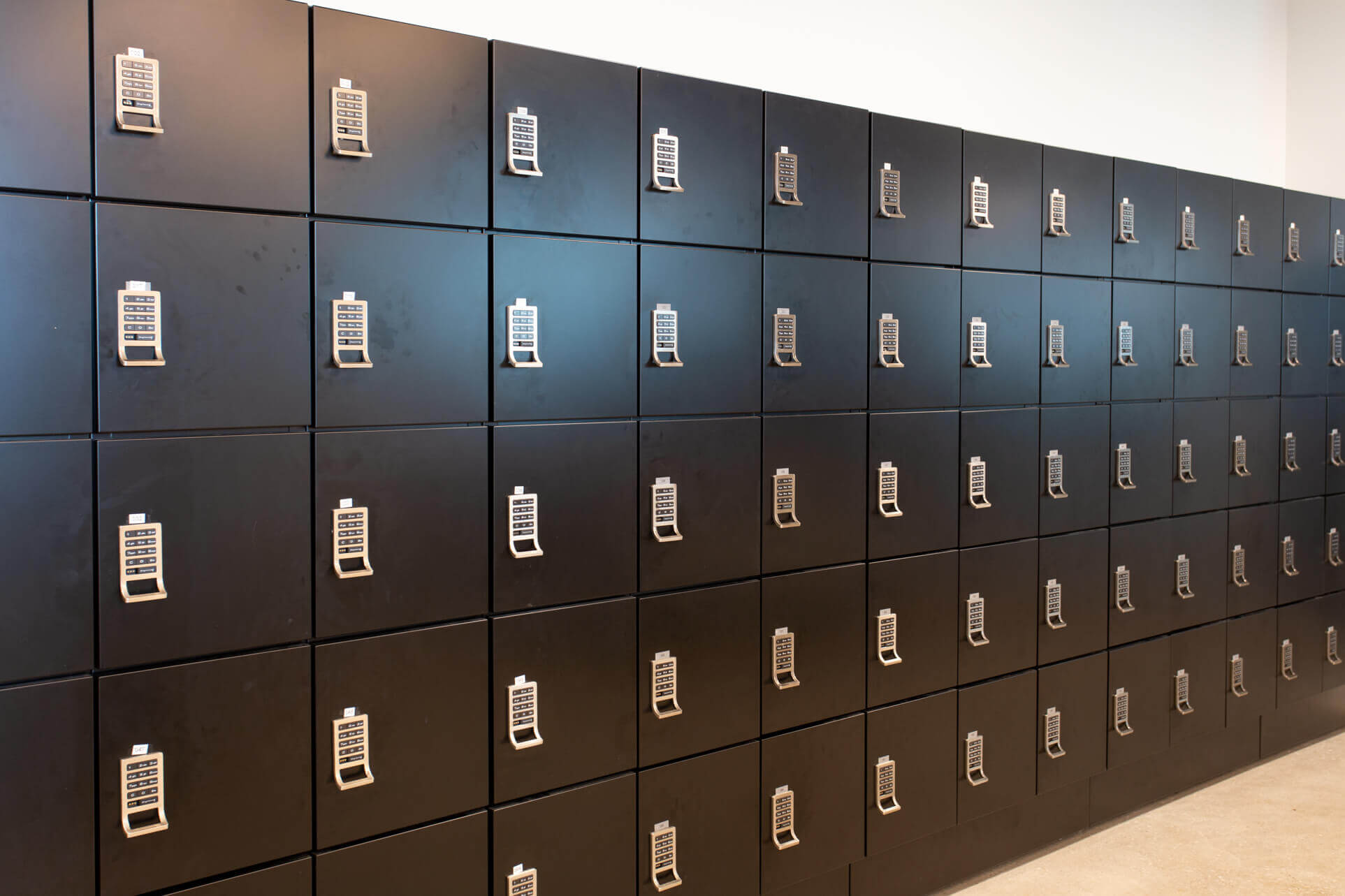 Lockers are a very popular solution for storing items easily and securely. Perfect for many different applications including educational facilities, personal lockers, hoteling in the corporate world, and more. Whatever your needs may be, when you are choosing locker storage there are a few things that you should consider:
1. DESIGN AROUND THE PROPOSED USE.
Will the lockers be in a high traffic area where durability is needed? Will they be in an office setting where beautiful design is important? For different locker applications there are many different styles, accessories, and durability options available.
2. TAILOR THE LOCKERS TO MEET THE NEEDS OF WHAT IS BEING STORED.
Will the lockers be used to store personal items, uniforms, technology, or something else? Depending on what will be stored, there are many different configurations and accessories to choose from that will accommodate your needs. There are power options that allow people to charge their devices, there are ventilation options that will sanitize the air, and much more!
3. CHOOSE THE PROPER LOCKING SYSTEM.
Will you be storing items that need to be highly secured (firearms, valuable items, etc.)? With varying levels of security needed, there are a wide range of locking options available. Choose from simple key locks, digital locks, key card access, biometric scanning, and even retina scanning!
4. KEEP IN MIND THE SURROUNDING ENVIRONMENT.
Will the lockers be in an area with a lot of humidity and water, or will they be in a dry area? Depending on the environment the lockers are placed in, there may be different materials that are required to prevent rust and corrosion. This will ensure that you get a quality product that will stand the test of time.
5. TALK TO THE EXPERTS
If you're looking for lockers and need answers to your questions – we are happy to help! Our line of lockers are manufactured to serve your unique needs; providing the best storage solution possible. The lockers are created in a wide variety of sizes and colours, with a full range of accessories and locking options for every level of security.