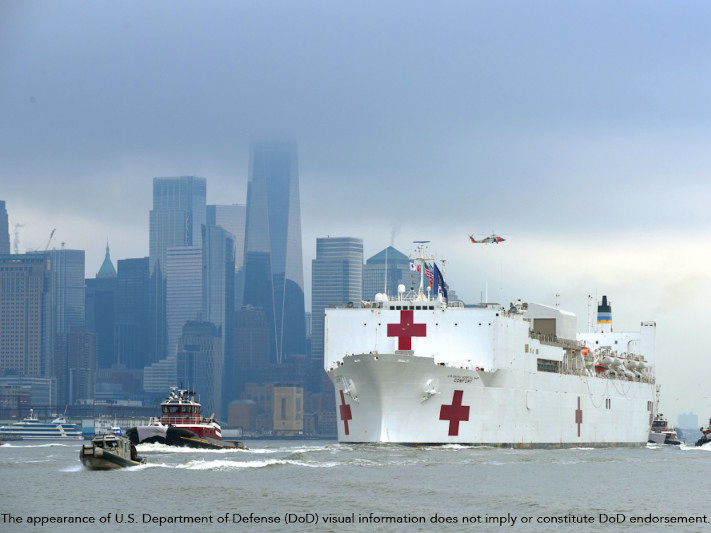 Storing Sterile Supplies and Pharmaceuticals Aboard a Navy Hospital Ship
The USNS Comfort is a 1000 bed hospital ship that has been deployed on humanitarian missions around the globe. It recently docked in Manhattan to help relieve New York City's overburdened healthcare system during the COVID-19 crisis, and Spacesaver high density systems are playing a crucial role in keeping the ship's pharmacy and sterile supply storage areas organized and safe.
Although the Comfort is a massive ship, the interior storage space is limited. As with any hospital, areas that are taken up by storage are spaces that could be used for patient care. The safety of the crew has to be a primary consideration as well, and staff were concerned about the previous storage systems in the pharmacy and sterile storage areas.
Storage experts worked with the ship's medical staff to design safer solutions. The new high density systems roll along carriages with anti-tip and brakes for added safety.  Custom rail-locking bars at the base, along with overhead brackets attached to the tops of the shelving, allow crew to lock down an open "underway" aisle and prevent movement.
To keep stored items organized and secure, most shelves have bin fronts and dividers, and some shelves are secured with tambour doors. Stationary carriages are fitted with shelving instead of end panels to allow for quick access to frequently used items.