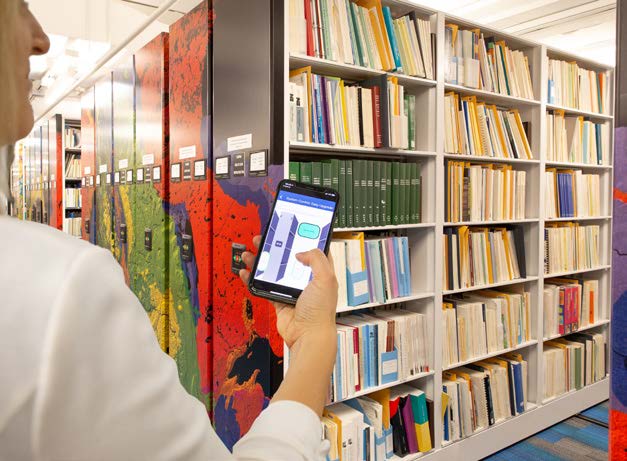 IT'S EASIER THAN EVER BEFORE TO OPERATE YOUR HIGH DENSITY SYSTEM
Our mobile systems are now easier to operate than ever thanks to the new TUSC app. You can now control your powered mobile systems from your iOS or Android smartphone or tablet!
The TUSC Control app turns your smartphone or tablet into remote control for your powered mobile storage systems. You can open and close aisles, enter and search for items, and see the system's safety status.
     Details
App can be installed on phones or tablets with either iOS or Android operating systems.
Patent-pending technology.
Open and close aisles from up to 100 feet away.
Automatically displays the number of carriages and open aisle(s).
Simple color coded system status: Red, Yellow, Green :

Red= Safety is activated, check for obstruction
Yellow= Aisle is locked, check aisle and press reset if clear
Green= System is ready for use
Option to reset locked aisles.
Option to lock out system movement by other users when app is in use.
Item Locator:  –  Item list files can be shared with other users of the TUSCTM Control app.
                     –  The item listing is a simple searchable text listing of items that are stored on the left and right side of each aisle.