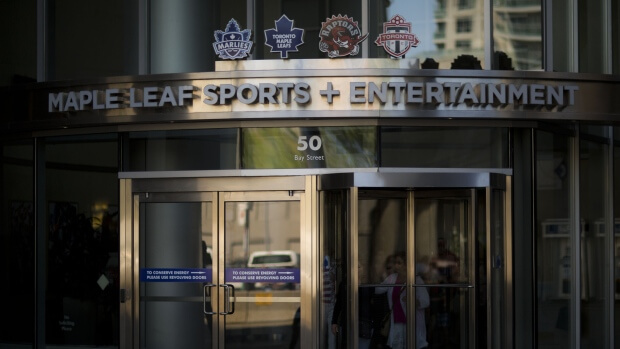 MLSE MODERN OPEN OFFICE FEATURES EMPLOYEE LOCKERS
Maple Leafs Sports & Entertainment Ltd. (MLSE) is Canada's leader in delivering top quality sport and entertainment experiences to their fans. It is the parent company of the Toronto Maple Leafs, Toronto Raptors, Toronto FC, Argonauts, the Marlies, and development teams. They also provide fans in Toronto incredible live music and entertainment events.
EMPLOYEE LOCKERS OFFER CONVENIENT STORAGE AND ENHANCE THE LOOK OF THE NEW OFFICES
MLSE was remodelling their headquarters into a modern open office, changing from an environment with spacious desks to a benching system that would minimize storage. They wanted to make sure that each employee had a secure place of their own to leave their belongings so they reached out to the storage experts at Spacesaver Solutions Inc. for help.
MLSE wanted lockers that would store coats, winter boots, and other personal belongings in corridors located on each floor. In addition to optimizing space, the lockers needed to be sleek and streamlined to compliment the office's modern aesthetic.
High Pressure Laminate Z Lockers Maximize Storage Space
Working with MLSE's interior design team, our experts designed High Pressure Laminate Z Lockers with key locks and chrome door pulls. The lockers maximize space by providing a full width compartment at the top or bottom of each locker for storing shoes or bags, and a long half width compartment for coats or jackets.
Each floor of the building features a different colour scheme and the designers wanted to use the lockers to unify the spaces. Together, we chose a neutral blue-grey for the lockers that anchors each floor, while allowing the colours to pop.
The lockers are located in corridors adjacent to the work areas and offer convenient storage, making the best use of limited space, and enhancing the look of the new offices.
"Spacesaver Solutions Inc. provided us with a variety of laminates to choose from that suited our aesthetic. They also provided drawings and a sample locker that was a custom 'Z' shape that suited the client's exact request.
We had a very tight timeline and Spacesaver Solutions Inc. worked very very hard to ensure that timeline was met. We had a great experience working with Rob!"